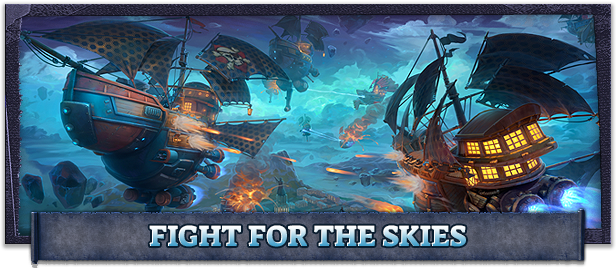 Take command of your own
pirate airship
, equip it with
cutting edge weaponry
and blast your enemies from the skies. Cloud Pirates is an
action MMO
in which you fire your cannons to crush the enemy in
fast-paced aerial battles
!
Enter Early Access now and you can receive a pile of bonuses from the free Navigator Pack when the game releases -
7 days of Premium time, 750 Rubies, a Custom Founder Pirate flag, Custom Founder Pirate Portrait & Frames and an exclusive Founder Forum Title
.
Take command of your own airship and navigate the clouds to battle rival captains in
exciting tactical team combat
. Rule the skies by dodging enemy volleys, using daring maneuvers and your impressive weaponry. Blaze through science-fiction fantasy battlefields in your state of the art airship and become a legendary Cloud Pirate!

As you progress, you will gain access to tons of unique upgrades and weapons that will grant your airships new powerful abilities. Give your ships a fearsome and deadly appearance through numerous visual customization options, and develop your captain & crew. Become the scourge of the skies!
Form a squadron and cooperate with other cloud pirates in strategic battles. Play to the strengths of your team mates: combine your firepower to overwhelm the enemy, or simply outsmart them by beating the other captains to the capture point or loot. Adjust your team strategy for each game mode!

Would you rather be in the thick of battle piloting a mighty Dreadnought, or mount the sniper's roost in a light Galleon? Try various abilities and surprise your enemies in each battle with new tactics specifically suited for that battlefield. Choose the role that suits your play style best, change altitude at the right moment and take cover when needed. A cunning captain leaves nothing to chance!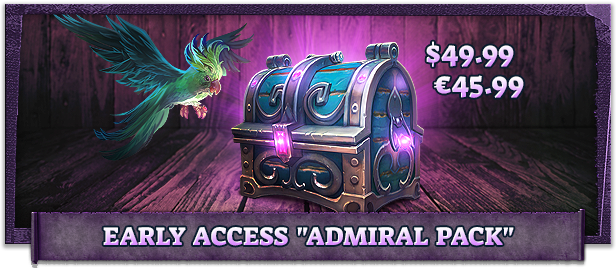 ---
Note:
The ingame contents "EARLY ACCESS BONUS" are part of the final release version of Cloud Pirates and will become available after the game exits Early Access and is officially released.